Welcome to the Web site of the Radio Station AA5TB. On these pages I try to share with the world some of my amateur (ham) radio activities and projects. This is a great life long hobby. In fact, it has been a major part of my life because it has effected it in so many ways. It has opened a lot of doors for me and exposed me to people and places that would have never been possible otherwise. If you are a new ham, keep in mind that this is a technical hobby as well. Don't be afraid to build something since building is half the fun of this hobby. Even the simplest of projects can be loads of fun and a great learning experience.
Everything on these pages are of my own work unless stated otherwise. I did not design all of the projects but they were fun to build anyway. I've expanded on some of the technical items because at the time I felt that there was not enough information available to explain the subject matter completely and after much experimentation and study I decided to put all of the information in one place. I don't claim to be an expert in anything but I do have a lot real life experience with some of the subject matter. However, please do your own research before taking what I say as absolute fact. I do try to provide some references at the bottom of my pages when possible.
I am in the process of updating all of my Web pages to bring them a little closer to the twenty first century so please pardon the frequent changes. I don't have a lot of fancy pages because I prefer to keep my pages fast rather then flashy.
I try to respond to all of the e-mails that I get but since my Web pages get over 600 hits a day I am not always able to do so in a timely manner. Please don't be offended if you don't hear back from me. Sometimes messages just get lost in my mailbox.
I hope you enjoy my pages and thank you.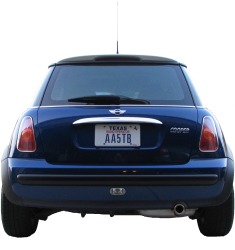 Motor On...
On line since July, 1998
Last Updated August 10, 2013